"I dropped a tear in the ocean,
and whenever they find it
I'll stop loving you, only then."
Hello :) It's been over a week since my post about my friend Brian and I have had many emails regarding his recovery status.
SEE LAST POST HERE:
http://faceonbytamara.blogspot.com/2010/03/our-friend-brianfighting-for-his-life.html
Brian is a miracle. He is now out of ICU and in a normal room at the hospital. My husband and I have been very emotionally involved with this whole traumatic situation, we both needed the good news so we could step back for awhile and chill. Each hour for us was stressful not knowing...praying, crying, so much heartache and pain.
Brian is resting and once he feels better with the new heart device hooked up to him they will be looking for a heart donor. We thank you so much for all the prayers and concerns. Please continue to pray for a full recovery. Thank you
Now onto the wedding blog....
I LOVE....LOVEEEEE this couple! I do lots of beach elopements, but not like this. The couple came from England! Britney, the bride looked straight out of a wedding magazine and I was freaking out excited to shoot her! lol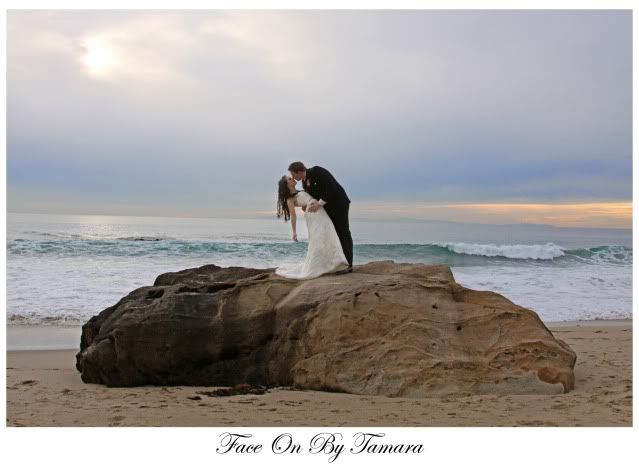 here is another version i thought looked kinda cool...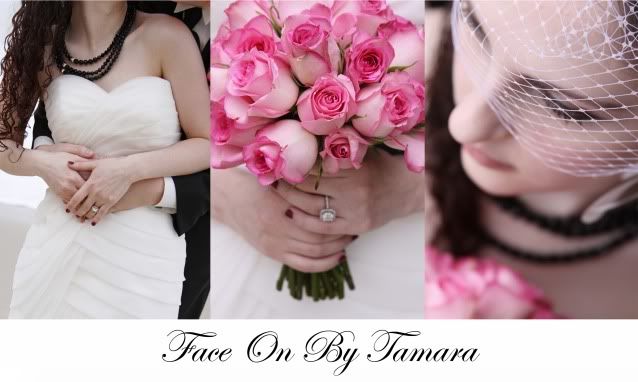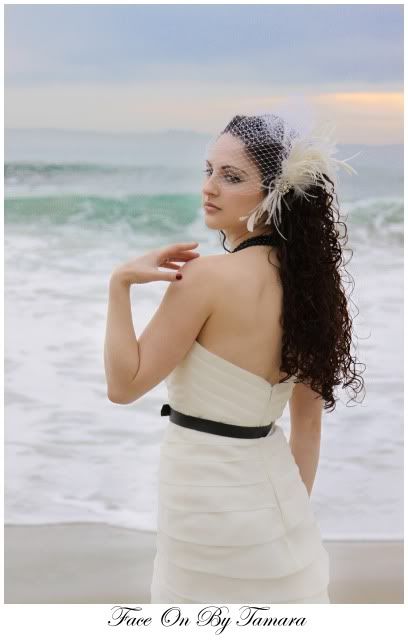 and in black and white
gives it such a different feel...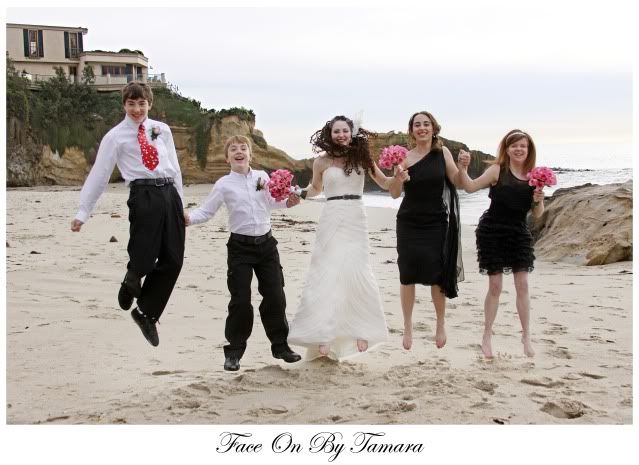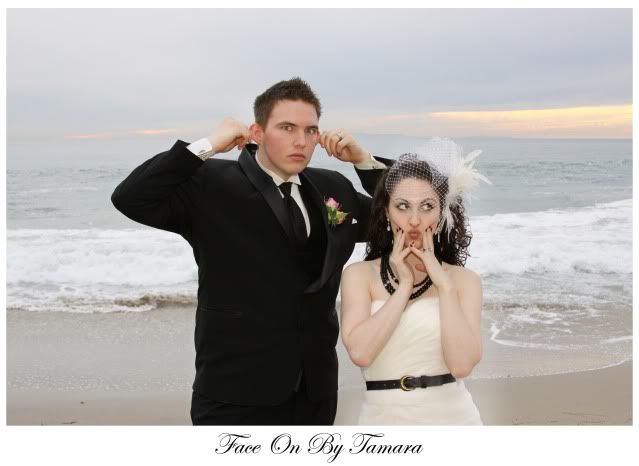 Future clients FYI: I have a wonderful beach elopement special that I offer with my father who is a wedding officiate in Orange County. (I do travel for weddings) Please email me for details. faceonbytamara@yahoo.com
I also have different packages that come with different amount of retouched photos. Each wedding and photo shoot is different. I tend to choose to blog the more romantic, artsy photos of the bride and groom. I do portrait style, family portraits, wedding party, and reception, traditional and candid as well.
Here are some more photos on the slideshow(unedited photos)
Thank you for taking the time to view and comment my blog :) Its means the world to me! And to my clients!
Dont forget to add my fan page on facebook for lots more updates, specials and photos.
If you have any questions please email faceonbytamara@yahoo.com
Thank you,
Tamara xoxox