FOUR YEARS AGO I STARTED FACE ON BY TAMARA! :)
FOUR YEARS OF BLOOD, SWEAT AND TEARS....FOUR YEARS OF NONSTOP DETERMINTAION, STRIVE AND LOTS OF DRIVE! FOUR YEARS OF UPS AND DOWNS!
FOUR YEARS OF LEARNING A LOT!!!!!!
FOUR YEARS OF LIVING MY DREAM!
I WANT TO CELEBRATE MY 4TH YEAR FACE ON BY TAMARA BIRTHDAY BY MAKING A LIL' BLOG :)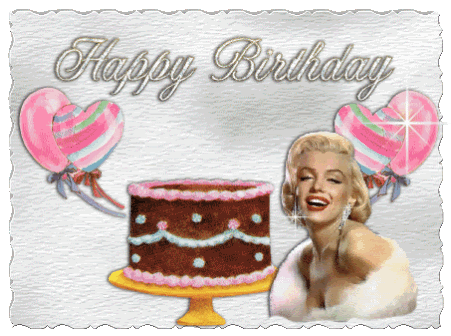 IF I HAD MORE TIME I WOULD GET REALLY INTO THIS BLOG AND MAKE SURE TO NAME EVERYONE WHO HAS SUPPORTED ME OR HELPED ME ALONG THE WAY.....BUT I DONT HAVE LOTS OF TIME, LOL. SO IF I DONT NAME YOU OR MENTION YOU PLEASE FORGIVE ME!!! THE BABY IS A SLEEP FOR THE MOMENT SO HERE I GO! HEHE....LONG LONG STORY SHORT,....
MAY OF 06 MY DAD BOUGHT ME MY MAKEUP KIT
THE SAME DAY I MADE OVER MY SISTER IN LAW AND TOOK SOME "FUN" PICS. ON MY MOMS COUCH, MOM HOLDING A LAMP OVER MY HEAD!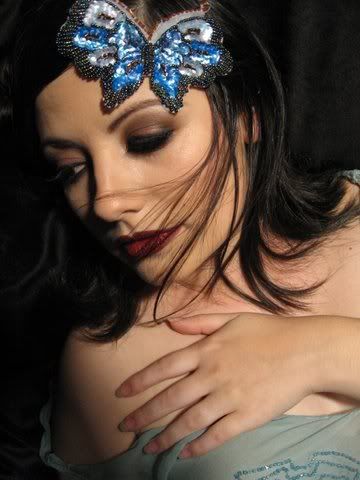 ( NO PHOTOSHOP, TAKEN WITH CANON POWERSHOT). I DIDN'T THINK IT WOULD HAVE TURNED INTO A FULL BUSINESS!!! BUT I HAD THE PASSION AND DETERMINATION :)
I HAD MY LITTLE CANON POWERSHOT THAT MY HUBBY BOUGHT ME THE YEAR BEFORE.
IN BISHOP, WHERE WE MOVED IN 05 RIGHT AFTER MY OLDEST SON TURNED ONE YEARS OLD, I THEN MADE A MYSPACE PAGE AND ADVERTISED FOR A FREE MAKE OVER :)
MY VERY FIRST NON PAYING CLIENT WAS TARA...WHO BECAME MY MUSE FOR TWO YEARS!...AND A GOOD FRIEND FOR EVER....
MY VERY FIRST PHOTO SHOOT EVER....
BEFORE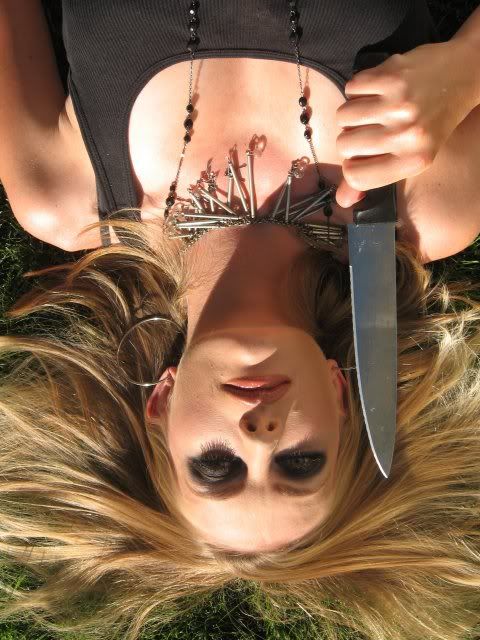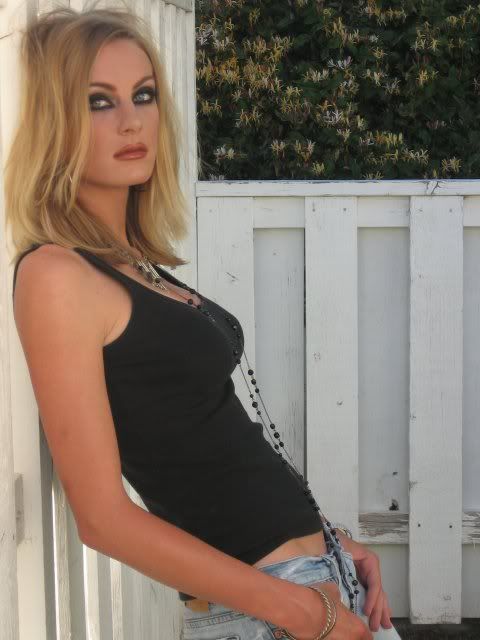 AT THIS POINT I HAD NEVER HEARD OF PHOTOSHOP AT ALL. SO THOSE PHOTOS ARE UNTOUCHED
AFTER THAT "MAKE OVER" I GOT REALLY INTO PHOTOGRAPHY.(I HAVE DONE MAKEUP FOREVER) I BEGAN ADVERTISING FOR PHOTO SHOOT/MAKE OVERS FOR ONLY $55.00 BUCKS! INCLUDED: MAKEUP, HAIR AND PHOTOS! ALL BY ME! HAHAHHAHAAH
MY FIRST PAYING CLIENT EVER!!!....TERRA :)
ANOTHER CLIENT WHO BECAME A LIFE LONG FRIEND...
BEFORE
AFTER A COUPLE OF MONTHS DOING SHOOTS I RAISED MY PRICES. I FOUND OUT HOW MUCH WORK IT ALL WAS!!! LOTS AND LOTS OF WORK! I WOULD WORK FROM 8 AM UNTIL 2 AM THE NEXT MORNING MOST EVERYDAY!
MY MAKE SHIFT "STUDIO" IN MY TINY GARAGE
PRETTY GHETTO!!!!
NOTICE THE 5 DOLLAR HOME DEPOT LIGHTS!
BUT HEY IT WORKED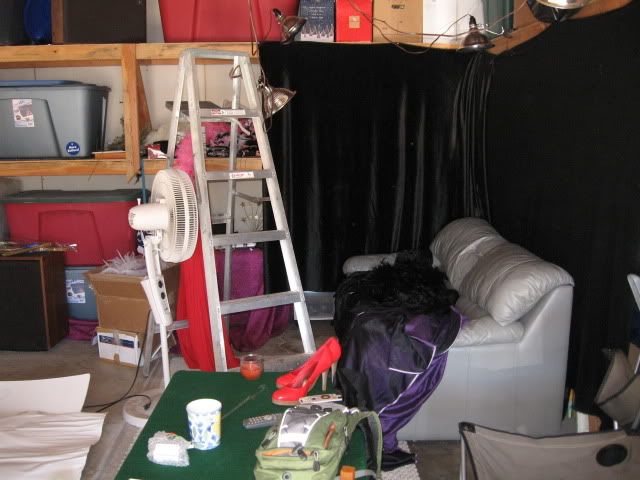 I WAS SUPRISED AT HOW MANY SHOOTS I WAS BOOKING IN BISHOP! IT WAS SO COOL! I FELT SO LAME SHOOTING IN MY GARAGE AND WITH A LITTLE CANON POWERSHOT, BUT NO ONE REALLY SEEMED TO CARE BUT ME :) THE GIRLS IN BISHOP TOLD ME IT'S BECAUSE I AM SO DIFFERENT FROM OTHER PHOTOGRAPHERS THERE, AND REALLY THERE ISN'T MUCH TO DO, ITS A VERY SMALL TOWN. IT WAS SUCH A BLESSING TO ME TO MAKE ALL THESE GIRLS FEEL AND LOOK BEAUTIFUL AND TELL ME I MADE THEM FEEL THAT WAY! CRAZYNESS! BISHOP WAS A GREAT PLACE TO START MY BUSINESS. I HAD THE MOST BEAUTIFUL LOCATIONS AT MY FINGER TIPS, THE MOST FRIENDLY TOWN AND GALS TOO! I MADE LIFE LONG FRIENDSHIPS. WHENE EVER I DO A PHOTO SHOOT, ITS A BONDING ALL DAY EXPERIENCE...ITS EASY TO MAKE FRIENDS WHEN WE ARE PLAYING REAL LIFE BARBIE AND GOOFING AROUND! LOL
THE NEXT YEAR MY FATHER BOUGHT ME A NEW CAMERA FOR X-MAS
I JUST KEPT PRACTICING AND BOOKING SHOOTS!
FOR THE FIRST YEAR I DIDNT EDIT MY PHOTOS, BECAUSE I HAD NO CLUE HOW TO...LOL...A FRIEND AND CLIENT WHO WAS THE SECOND GAL I EVER MADE OVER IN BISHOP GAVE ME PHOTOSHOP, SHE TOLD ME TO JUST GET ON IT AND MESS AROUND WITH IT.....I DID AND I BEGAN TO LEARN IT FAST!
BEFORE
THIS WAS MY SECOND SHOOT EVER IN BISHOP...UNEDITED /TAKEN WITH A POWERSHOT...ALL EYESHADOW, NOT PAINT.
HERE ARE A COUPLE PICS FROM MY 3RD PHOTOSHOOT IN BISHOP- UNEDITED/POWERSHOT
MY BABY WOKE UP SO I HAVE TO WRAP THIS UP, LOL.....WE MOVED BACK TO SOUTHERN CA, WHEN MY SON TURNED 3 YEARS OLD. :( I WAS SO SAD TO LEAVE BISHOP.I DIDN'T KNOW HOW I WAS GOING TO FIND SUCH RAD LOCATIONS TO SHOOT AT. ONE OF MY FIRST NEW CLIENTS AMD I TOTALLY CLICKED AND WE STARTED TO TALK ABOUT A SERIES I WOULD LOVE TO DO, SHE MADE ALL HER CLOTHES FOR HER PHOTO SHOOT! I ASKED HER IF SHE WOULD LIKE TO WORK WITH ME ON MY NEW SERIES CALLED "TWISTED TALES", SO SHE BECAME MY COSTUME DESIGNER, MY FRIEND AND MUCH MORE! THANK YOU CELINA FOR HELPING ME WITH MY VISION, I CAN'T WAIT TO DO LOTS MORE TWISTED TALES! SHE ALSO CUSTOM DESIGNS COSTUMES FOR CLIENTS WHO WOULD LIKE A COSTUME FOR A PHOTO SHOOT. SHE HAS HER OWN BUSINESS CALLED BUZZ BOWZ & DEZIGN!
HERE IS CELINA MY FRIEND AND COSTUME DESIGNER FOR TWISTED TALES SERIES
. ABOUT 7 MONTHS AFTER WE MOVED BACK I GOT PREGGY WITH MY SECOND SON ELIJAH, I GOT VERY SICK... I ENDED UP BEDRIDDEN AND REALLY THOUGHT MY BUSINESS WOULD SUFFER...BUT THANKS TO MY SUPPORTERS, FRIENDS AND FAMILY IT DIDN'T. THANK YOU SO MUCH TO ALL OF YOU FOR YOUR SUPPORT AND LOVE! I HAD A VERY TOUGH YEAR, BUT MADE IT THROUGH AND IM HAPPY TO TELL YOU MY BABY IS HEALTHY AND DOING WONDERFUL AS WELL AS FACE ON BY TAMARA!!! :) I HAVE BEEN BOOKING A TON! DOING LOTS AND LOTS OF WEDDINGS TOO. I HAVE SO MANY EXCITING THINGS COMING UP AND CAN NOT WAIT FOR LOTS MORE YEARS OF DOING MAKE OVERS AND PHOTO SHOOTS! I LOVE MY JOB SOOOO MUCH!!!!! IM THE MOST HAPPY I HAVE EVER BEEN :) THANK YOU AGAIN..I STILL HAVE MUCH MUCH TO LEARN! AND LEARN A TON EVERY TIME I SHOOT, ALL I NEED IS LIKE A MILLION DOLLARS AND I CAN HAVE MY COOL SALON/STUDIO, MY MAKE UP COLLECTION AND MY BOOK :) ANY ONE INTERESTED IN INVESTING IN ME???? HEHEHEH HINT HINT LOL ..NOT MUCH HAS CHANGED ITS PRETTY JUST ME AND MY CAMERA...I HAVE A NICER BIGGER "STUDIO" SPACE, A HAIRSTYLIST (LIZ-WHO I LOVE), AND BRAND NEW PART TIME ASSISTANT FOR BOOKING, I STILL DO ALL THE MAKEUP,PHOTOGRAPHY, EDITING, ADVERTISING, EMAILING AND SETS FOR MY PHOTO SHOOTS.
OHHH AND MY NEWEST CAMERA MY HUBBY BOUGHT ME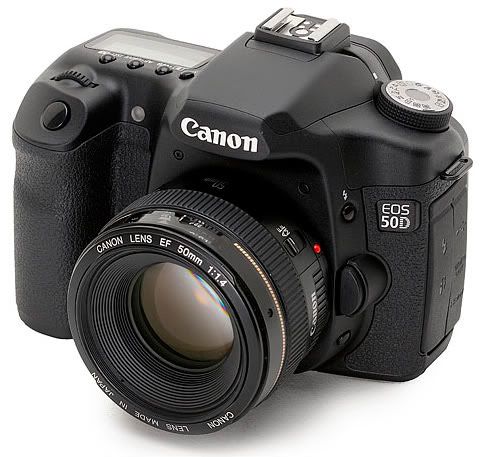 :) HE IS ONE OF MY BIGGEST FANS...BESIDES MY MOM & DAD, LOL :)
THANK YOU AGAIN SO MUCH CLIENTS, FRIENDS AND MY WONDERFUL FAMILY, YOU ALL ROCK! XOXOX LOVE TAMARA....
P.S. CLIENTS, IF YOU WOULD LIKE TO TELL A STORY ABOUT YOUR SHOOT, OR SAY ANYTHING PLEASE ADD TO THIS BLOG THAT WOULD BE RAD! IF YOU HAVE ANY BEHIND THE SCENES PICS OR FUN MEMORIES PLEASE ADD THOSE TOO :)
HERE ARE SOME BEHIND THE SCENE PICS ON THE SLIDESHOW ( TAKES TIME TO LOAD)
MY LATEST FAMILY PHOTO ( MY GRANDMOTHER'S 90TH B-DAY PARTY)
Glory to God!
for pricing and info please email me at faceonbytamara@yahoo.com