Christmas in spring? No it's not....just getting around to blogging this romantic holiday wedding. I've been a busy bee ;) This wedding has lots of meaning to me, because Tabetha the Bride is a recurring client and because of that we have become good friends. When I lived in Bishop, she traveled 8 hours to shoot with me!!! I couldn't believe it. I always feel so blessed when a client chooses me to photograph all their most special lifetime moments! It means the world to me that I have some part in making those memories. I did Tabetha's sexy military leave photos for Tim, couple photos, family photos, preggy photos, baby photos and her wedding photos! It was an honor to capture your romantic holiday back yard wedding :) Love you!
Photos and retouching by Tamara
Hair done by: Starr French
Makeup done by: Bianca Ward
The wedding took place in the couple's back yard/porch area. A beautiful mountain view! The wedding was right at sunset, which made for some nice sunset shots. Tabetha is diff not your "normal" bride. She is a one of a kind, beautiful, giving, and heartfelt peron who likes bling, glitter and POW! My kind of girl :) She wore a red dress to go along with the holiday theme. There were Christmas decorations, lights and even Christmas trees! So fun and orginal. Tabetha came out like a bang, singing a love song to her new husband...it had everyone in tears...enjoy a winter wonderland wedding.....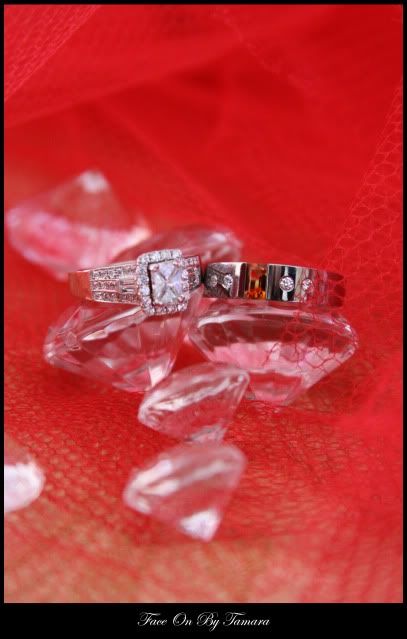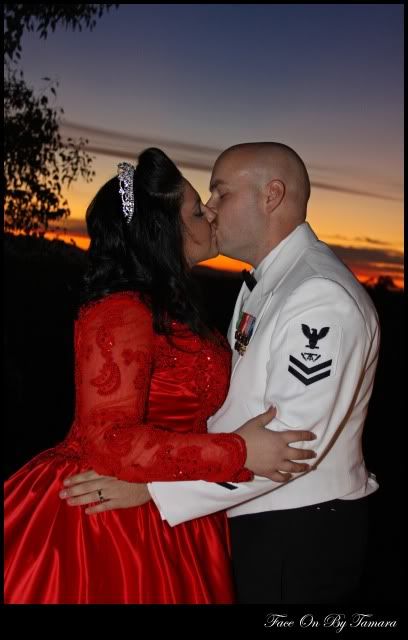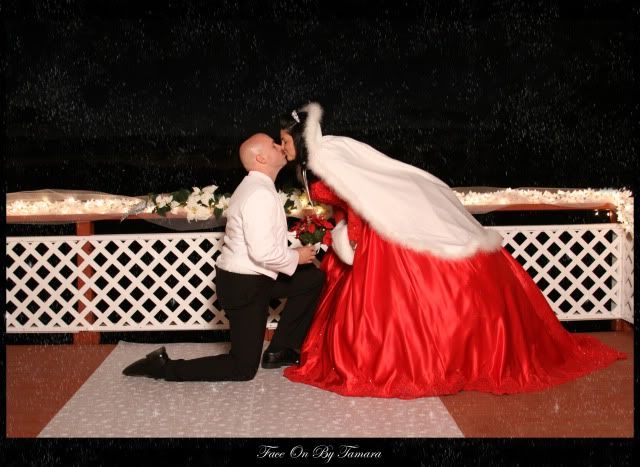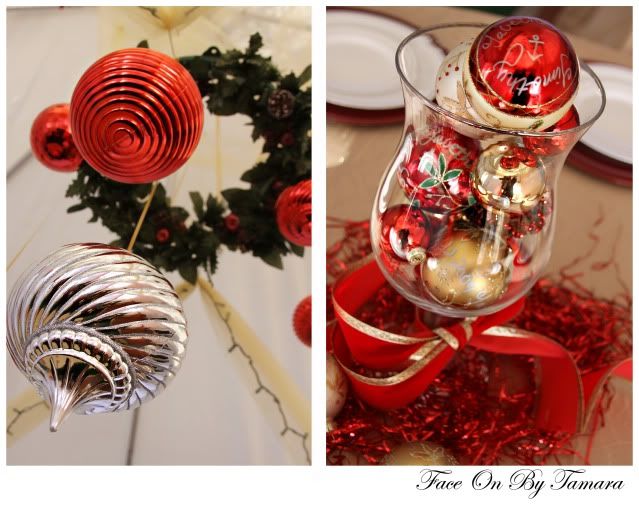 One for fun...a look through her makeup artist earring lol :)
here are some more UNEDITED photos on the slideshow- takes time to load. Thank you
For information and pricing please email me at faceonbytamara@yahoo.com